Greece: Cycle of Patmos NGO declared fraud
Fourteen people in a disbanded Greek NGO called the Cycle of Patmos which held environmental conferences on cruise ships that lured religious leaders and top analysts have been charged with criminal fraud and money laundering after they could not account for 3 million euros ($4 million) in their financial records.

Those charged include 10 former executives and four of the suspects' relatives, according to police and judicial authorities.
The group received state funding from Greece and the European Union, and organized a series of major environmental events from the Arctic to the Mississippi between 1997 and 2009, police said.

It said the suspects also allegedly charged the organizations with bogus and personal expenses, used its facilities as private property, and assigned projects to close associates without getting bids. In one case, the statement said, the suspects failed to return funding from a Greek ministry after a Caspian Sea conference was cancelled due to security concerns.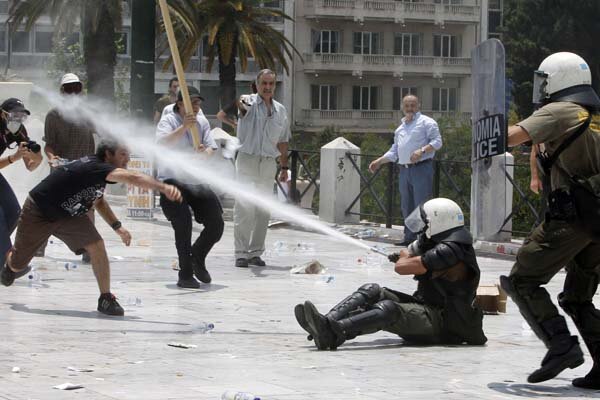 The Greek foreign ministry, which provided the Cycle of Patmos with 1.2 million euros ($1.58 million) of the 1.6 million cost ($2.11 million) of a 2006 cruise down the Amazon, was among the main donors. The AP also reported that a foreign ministry official said the ministry is fully cooperating with the judiciary and providing all available information to help the investigation. The official spoke on condition of anonymity, because he wasn't authorized to comment on the case.

The charges come amid a crackdown on abuse of public funds during Greece's acute financial crisis, and authorities are also investigating dozens of other NGOs that received state funding. The country is being kept afloat by international bailouts, issued on condition of harsh spending cuts, tax hikes and other austerity measures that have plunged thousands into poverty.

The amount involved could be as much as 5 million euros ($6.6 million) in state funds from 2000-10. Public prosecutor Evgenia Kyvelou brought the charges of embezzlement against the state, which is a felony, with defrauding members of the public, and legalizing revenue from criminal activities.

The NGO describes its objective as "marrying religious conscience and the environment." An investigation ordered by the prosecutor found irregularities with the group's finances – particularly the allocation of funds that had been granted in the form of state subsidies and private donations, the newspaper said.

There is no official record of the subsidies, but estimates put the entire sum at 4-5 million euros. Much of that money has reportedly been traced to a London bank account that is not registered with the NGO. A number of Greek NGOs are currently under investigation by the Greek authorities in connection with financial malpractice.

While the investigation concerns the Cycle of Patmos NGO, the conference websites list the London-based Religion, Science and the Environment group as organizers. The RSE site refers to an Athens office with the same address, phone and fax numbers used by the Patmos Cycle.
source: greekreporter.com